Yedynka DGTL is a marketing & web development agency founded in 2010 with heart in Kyiv, Ukraine. We are competent in marketing strategies, lead generation, web production and marketing consulting. Our clients are start-ups, NGOs, small and mid-size businesses worldwide. Together we can start from small and move from quick wins to great effective partnership. Let's change the world with us!
All
Last
Design
Development
SMM
Strategy
Creative
We stay on top of the latest trends, best practices and technology from around the globe.

Our clients title us "smart production" and "creative marketing studio," as we reasonably combine advanced technology with business goals.

At Yedynka we want to influence the world positively. We do not work with tobacco and alko brands.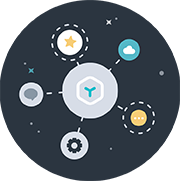 We develop, launch and promote digital products – websites, marketplaces, mobile applications and SaaS tools. We provide a full spectrum of IT related services to create the most efficient technological decisions for start-ups and innovative enterprises. We start projects with a deep investigation to define a problem and find suitable solutions for the client's needs.
Read more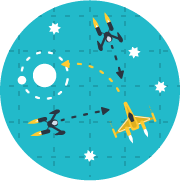 Digital Strategy
We believe that strategic focus from day one is the key to success. Therefore, we always start with an investigation, build the assumptions, and test them using marketing instruments to identify the required steps, tools, and messages and build efficient SMM, SEO or media strategies.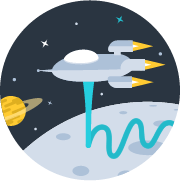 UX/UI and Product Design
For us, design is more than just moving pixels. Our UX specialists combine all aspects of good user experience in one model. We start with User Research and Lead Users Interviews to collect insights and build relevant prototypes. That approach helps us to create not only awesome but functional design that will solve our client's business goals.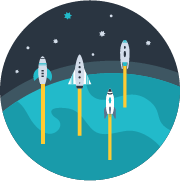 Web Development
We do web differently. Many can redesign a site or build a plug-in, but we help you find web solutions to achieve business goals and boost your company. You can launch a new website and mobile app or transform an existing one with us. From strategy and development to final implementation, we can help you build a powerful online presence.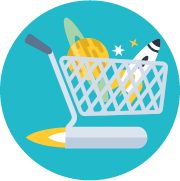 PPC Campaigns
Together we can launch advertising campaigns on Google, LinkedIn, YouTube, Amazon, Facebook and Instagram. Flexible approaches and strategic thinking help us get huge coverage, generate traffic to your site and get more leads. We launch successful marketing campaigns even with a minimal budget to validate the assumptions and figure out metrics for your solution.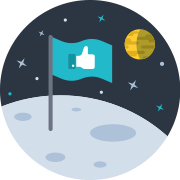 Social Media Marketing
Want your social networks to work for your business? We have experience in building strategies for social media, developing quality communities, creating appropriate content and running advertising campaigns for clients. We also advise, coach, and help our clients use social media to promote their companies effectively.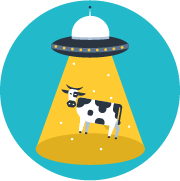 Consulting, coaching and support
We advise our customers on how to resolve technology and marketing issues. After consulting with our team, you will exactly know how to promote your product and convey its value. We also help implement selected technology or marketing solutions and provide support in the future.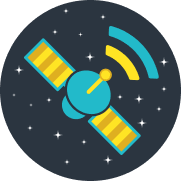 SaaS tools & Marketplaces
We build optimized and engaging platforms that bring a great traffic volume, increase conversion and grow sales. Our in-house team of marketers and developers effectively combines marketing and technical mechanics to create successful marketplaces and SaaS tools for your business.
MVP Development
If you have an excellent business idea but need a team to implement it – we will bring your ideas to life and first sales. As a result of the MVP development process, you will have a ready web solution and business model to validate hypotheses and can be further developed into a fully-functional product.
Strategic Focus (Project-strategy Alignment)

Strategic thinking lies at the core of our approach. When developing a new website or a digital campaign it is our customer's long-term objectives that we focus on, first of all. By doing so we ensure that our digital solutions have a long-lasting positive effect on our customer's business strategy.

Business Thinking

Developing websites, mobile and social media applications is not only about designing nice-looking things, but about creating powerful, efficient tools for business promotion and communication. By taking a deep look into our customer's business, we ensure that we create products that make an undisputed contribution to it.

Technical Excellence

Our duty to provide our customers with highly functional, stylish and enduring solutions compels us to use the most up-to-date technologies and industry standards. We take pride in applying the latest tools in coding, design and project management to ensure the highest product quality and exceed our customers' expectations.

Coordinated teamwork

Our clients often say that one of our key advantages lies in our well-coordinated teamwork. Friendly attitude, knowledge sharing, as well as mutual inspiration and support are indeed the backbone of our team. In combination with efficient management techniques such atmosphere ensures high team spirit, fruitful collaboration and, thus, outstanding results for our clients.

Collaborative networking

For Yedynka crowdsourcing is not just a trendy word, but an effective business concept that we use in our daily work. By engaging professionals from all kinds of domains, we create an outstanding collaborative network, which, in turn, results in an explosive mix of knowledge, experience and enthusiasm. It is this network that transforms innovative ideas into an impressive reality.

Mind-blowing creativity

Thinking out of the box is part of our religion. By leveraging the power of media, modern technologies and our mind-blowing creativity, Yedynka dares to experiment to come up with new, extraordinary solutions to tasks of any complexity and size.

Social responsibility

We at Yedynka truly believe that doing business is not only about chasing profits. A responsible business should care for the environment and the society in which it exists. This is why we pay great attention to designing products that would make a positive impact on people and the world around them.

Flexibility

The world is changing at a very fast pace. You need to be flexible enough to fit into the ever-changing environment, in order to stay on top. We at Yedynka know how to adjust to these changes and use them for our client's benefit.
Olesia Yedynak-Khoma

Founder, CEO

Design Unit Lead

Design Unit Lead

Valeria Belyaeva

Business Development Director

Vasya Burdun

Web Development Unit Lead
GET IN TOUCH
To request a proposal or free consultation, please take a quick moment to complete this form.