In Yedynka we have 9 years' experience in creating complex marketing and digital solutions that positively influence the environment and the society. We have built a powerful multifunctional team with strong marketing, design and web-development expertise. We are accredited consultant of the European Bank for Reconstruction and Development in Ukraine.
All
Last
Design
Development
SMM
Strategy
Creative
We stay on top of the latest trends, best practices and technology from around the globe.

Our clients title us "smart production" and "creative marketing studio," as we reasonably combine advanced technology with business goals.

At Yedynka DGTL we want to influence the world positively. We do not work with tobacco and alko brands.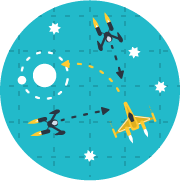 Digital Strategy
We believe that strategic focus from day is the key to success. That's why we do business and communication analysis to identify the required steps, tools, messages to build efficient SMM, SEO and media strategies.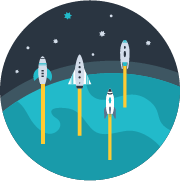 Digital Campaigns
From simple ad placement to complex advertising and PR campaigns, we create and execute sophisticated promotion solutions to ensure our customer's growth on the market.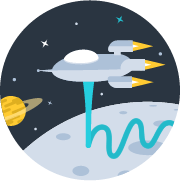 Web Design & Development
We believe that design is something more than just pixel pushing. By turning design into code we power it with some coding magic. This is where we ensure your site looks gorgeous and functions perfectly.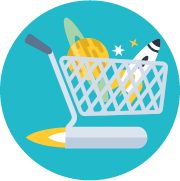 Ecommerce Design & Development
We help businesses establish effective platforms for online sales. In order to go into e-commerce, you need to create an online store, think out the shortest and the most convenient path-to-purchase for your customers and organize a trouble-free and secure payment system. Let us give you a hand with that!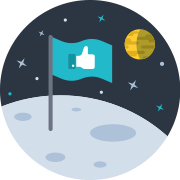 Social Media Marketing
Companies come to us when they want social to work for them. We have the experience in building strategies for social media, developing quality communities, creating appropriate content, running advertising campaigns for our clients. We are also good in consultancy and coaching and help our client to understand how to use social for their businesses.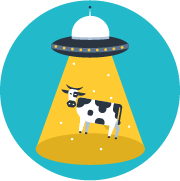 Content management
We know how important it is to have an intuitively understandable system for website management. That is why we have created and are constantly improving our own CMS that we use for developing websites for our customers.
Strategic Focus (Project-strategy Alignment)

Strategic thinking lies at the core of our approach. When developing a new website or a digital campaign it is our customer's long-term objectives that we focus on, first of all. By doing so we ensure that our digital solutions have a long-lasting positive effect on our customer's business strategy.

Business Thinking

Developing websites, mobile and social media applications is not only about designing nice-looking things, but about creating powerful, efficient tools for business promotion and communication. By taking a deep look into our customer's business, we ensure that we create products that make an undisputed contribution to it.

Technical Excellence

Our duty to provide our customers with highly functional, stylish and enduring solutions compels us to use the most up-to-date technologies and industry standards. We take pride in applying the latest tools in coding, design and project management to ensure the highest product quality and exceed our customers' expectations.

Coordinated teamwork

Our clients often say that one of our key advantages lies in our well-coordinated teamwork. Friendly attitude, knowledge sharing, as well as mutual inspiration and support are indeed the backbone of our team. In combination with efficient management techniques such atmosphere ensures high team spirit, fruitful collaboration and, thus, outstanding results for our clients.

Collaborative networking

For Yedynka DGTL crowdsourcing is not just a trendy word, but an effective business concept that we use in our daily work. By engaging professionals from all kinds of domains, we create an outstanding collaborative network, which, in turn, results in an explosive mix of knowledge, experience and enthusiasm. It is this network that transforms innovative ideas into an impressive reality.

Mind-blowing creativity

Thinking out of the box is part of our religion. By leveraging the power of media, modern technologies and our mind-blowing creativity, Yedynka DGTL dares to experiment to come up with new, extraordinary solutions to tasks of any complexity and size.

Social responsibility

We at Yedynka DGTL truly believe that doing business is not only about chasing profits. A responsible business should care for the environment and the society in which it exists. This is why we pay great attention to designing products that would make a positive impact on people and the world around them.

Flexibility

The world is changing at a very fast pace. You need to be flexible enough to fit into the ever-changing environment, in order to stay on top. We at Yedynka DGTL know how to adjust to these changes and use them for our client's benefit.
Maryan Babych

Senior Programmer

Olesia Yedynak-Khoma

Founder, CEO

Igor Klochenko

Project Manager

Anatoliy Kaminskiy

Web Designer

Valeriy Korniyko

Administrative Director

Valeria Belyaeva

Brand Director

Mykhaylo Shanta

Developer

Olexandr Burmey

Developer
When you work with a reliable team of professionals the work is quick and coordinated, and invested funds are justified. Working with the team of Yedynka DGTL is easy, because they clearly understand the strategy of a premium brand. For me this means quick implementation of the tasks, constant flow of innovative solutions and proposals, confidence in the accuracy and transparency of budgets.

Viktoria Kovalchuk
Communications Manager, Land Rover Ukraine

In 2013 we organized a joint project – the first road movie contest in Ukraine «Road Movie Festival 2013". Actually the idea of the contest was proposed by Olesia and Alex, the Managing Partners of Yedynka DGTL. They have impassioned us with their enthusiasm, energy and willingness to perform this large task quickly. We are grateful to our partners for their creative approach, interesting ideas and good, timely implementation of tasks. We are glad to work with professionals!

Nadia Kuguk
Communications Manager, A la minute

Yedynka DGTL's work on a website for the Jaguar brand ordered by the authorized dealer of Jaguar in Ukraine was the beginning of a fruitful collaboration. Professional team Yedynka DGTL justified all our expectations. They fulfilled required tasks within deadline, taking into account our remarks and understanding our specific needs. We are fully satisfied with the cooperation and recommend Yedynka DGTL's team, as hard-working professionals focused on the customer.

Tetiana Gordienko-Sheremet
Communications Manager, Jaguar Ukraine
GET IN TOUCH
To request a proposal or free consultation, please take a quick moment to complete this form.
Alternatively, please call:
+38(044) 360 22 84 (Kyiv)